NDT GROUP are leaders in PIPELINE INTEGRITY Assessments, providing a first-class service with unparalleled experience and expertise.

IN-SERVICE AND OUT OF-SERVICE LINE INSPECTION

Pipeline Data Analysis
Visual Inspection
Coating Inspection
Conventional NDT inspection (UT, MT, RT, PT)
Advanced NDT inspection (Phased Array , TOFD, AUT)
Integrity assessment and remediation
Sleeve Inspection
Auditing and Consulting
---
Pipeline Integrity Assessment Service Capability
ID/OD Metal-Loss features assessing with NDT systems (Automatic UT, Pit Gages, and Conventional UT)
Evaluation and Mapping out of Dents, Arc Burns, Buckles, Wrinkles, OD/ID Cracking, ERW/FLASH/DSAW Long Seam Flaws, Mechanical Damages and Stress-Corrosion Cracking
Advanced UT and Conventional UT sizing (Tip-Diffraction, TOFD, Phased Array) of ERW flaws and SCC type Cracks
Grind repairs on defects
Burst pressures calculation using Modified B31.G, 0.85DL and RStreng on Metal-Loss features
Result correlation from In-Line Inspection (ILI) results to as found conditions, interpreting ILI results and chainage of digs/features from Above Ground Marker (AGM) locations
View NGI Pipeline Brochure PDF
---
Pipeline Data Analysis
NDT Group provides pipeline inspection and integrity services. We analyze inspection data gathered by pipeline inspection worldwide predominantly captured with ultrasonic and advanced NDT technologies which is used to detect corrosion, cracks and anomalies in liquid and gas pipelines.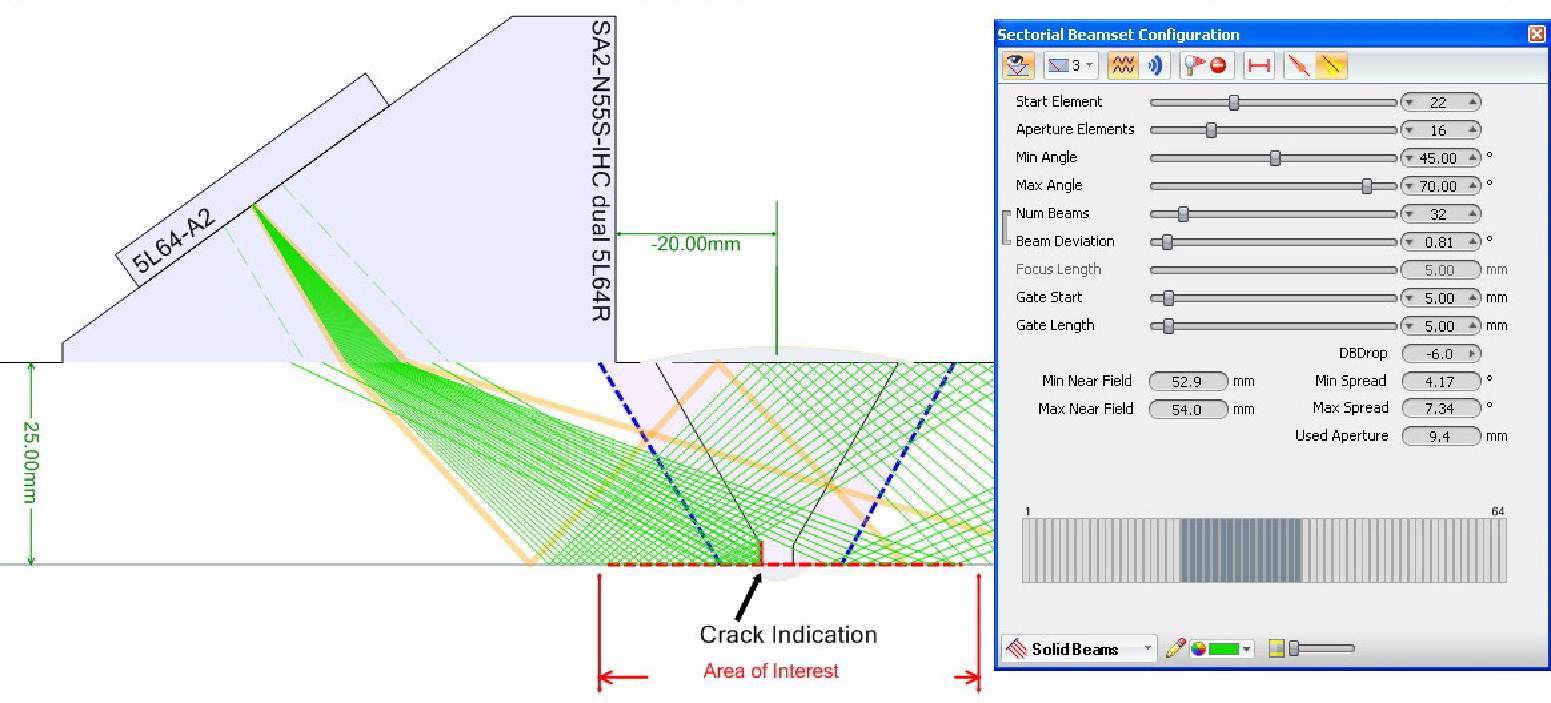 We offer the services of experienced technicians with in-depth knowledge of specialized non-destructive testing methods. Our personnel include level 3 certified technicians who have expertise in Audit & Surveillance services, and have trained as Lead Auditor ISO 9001: 2008, (RABQSA). We currently have technicians certified by the Canadian
Government Agency (CAN/CGSB), the American Society for Non-Destructive Testing (ASNT), American Petroleum Institute (API), the Canadian Welding Bureau (CWB) and certified by the U.K. agencies: TWI Certification Ltd (CSWIP), and Personnel Certification and Non-Destructive Testing (PCN).
---
Pipelines are a critical part of our civil infrastructure. Safety and reliability are of the utmost importance. The potential for safety and environmental risks can be minimized through routine In-Line Inspections using Smart Tool Technology. Problems identified using this technology need to be validated and assessed in the form or PIPELINE INTEGRITY ASSESSMENT digs.
Pipeline Construction Service Capability
Gamma (ɣ) and X-Ray Radiography of Girth welds
UT and PAUT Examinations of ERW seams and Girth Welds
Visual Inspection of Pipeline Welds
Assistance and support developing AUT techniques and procedures
Auditing RT Film and Techniques
---