Rail inspection is the practice of examining rail tracks for flaws. Nondestructive testing (NDT) methods are used as a preventive measure against track failures and possible derailment.

Methods used to detect flaws in rails:

Ultrasonic Testing (Advanced UT)
Eddy Current Testing (ET)
Magnetic Particle Inspection (MPI)
Radiographic Testing (RT)
Magnetic Induction or Magnetic Fux Leakage
Electromagnetic Acoustic Transducer (EMAT)
---
There are several factors that influence rail defects and rail failures. These factors include bending and shear stresses, rail/wheel contact stresses, residual stresses, thermal stresses and dynamic effects.
Defects due to Contact Stresses or Rolling Contact Fatigue: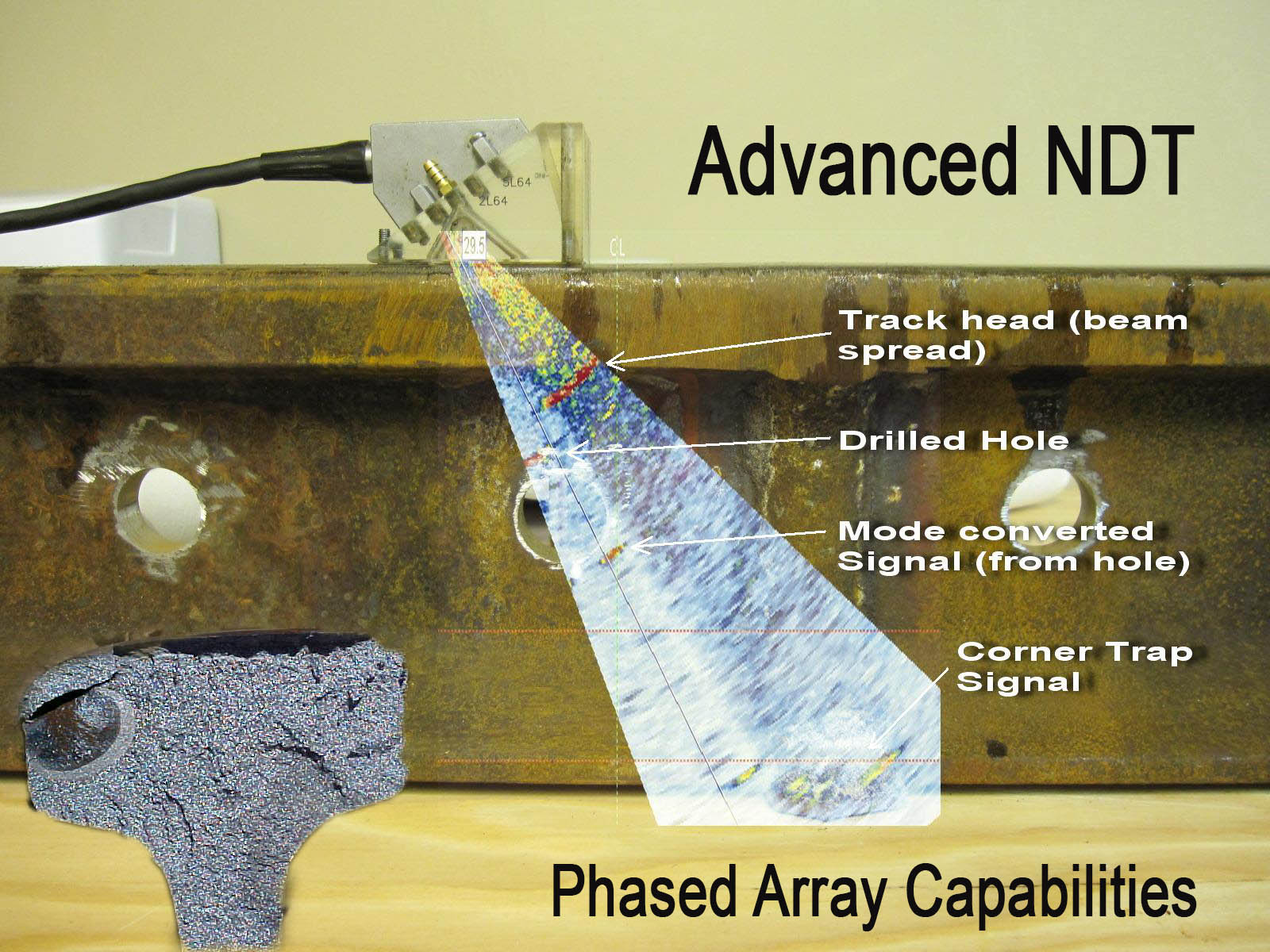 Head Checking (gauge corner cracking)
Squats (which start as small surface breaking cracks)
Tongue Lipping
Other forms of Internal and Surface defects:
Transverse fissures/cracks
Inclusions
Corrosion
Wheel burn
Seams
Shelling
---
Parts of a rail where defects can be found: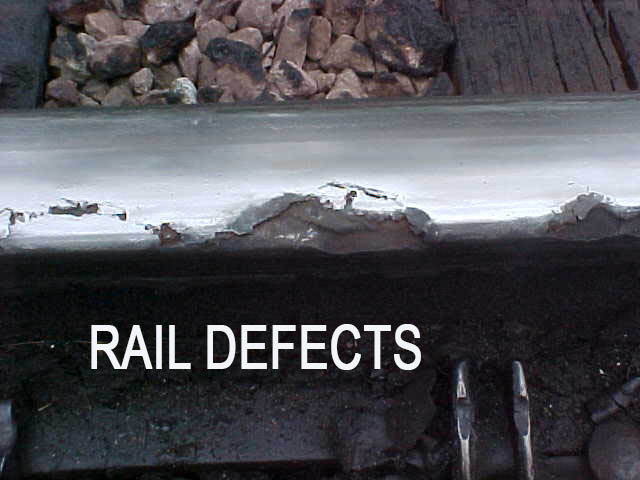 Welds
Head
Web
Bolt holes
Foot
Switchblades
NDT Group Inc. provides distinctive services to Railway Industry, as we are constantly developing solutions tailored to the needs of our customers. Our diverse experience provides cost effective, and innovative solutions
Please contact us today to find out more about the many ways in which we can support you.