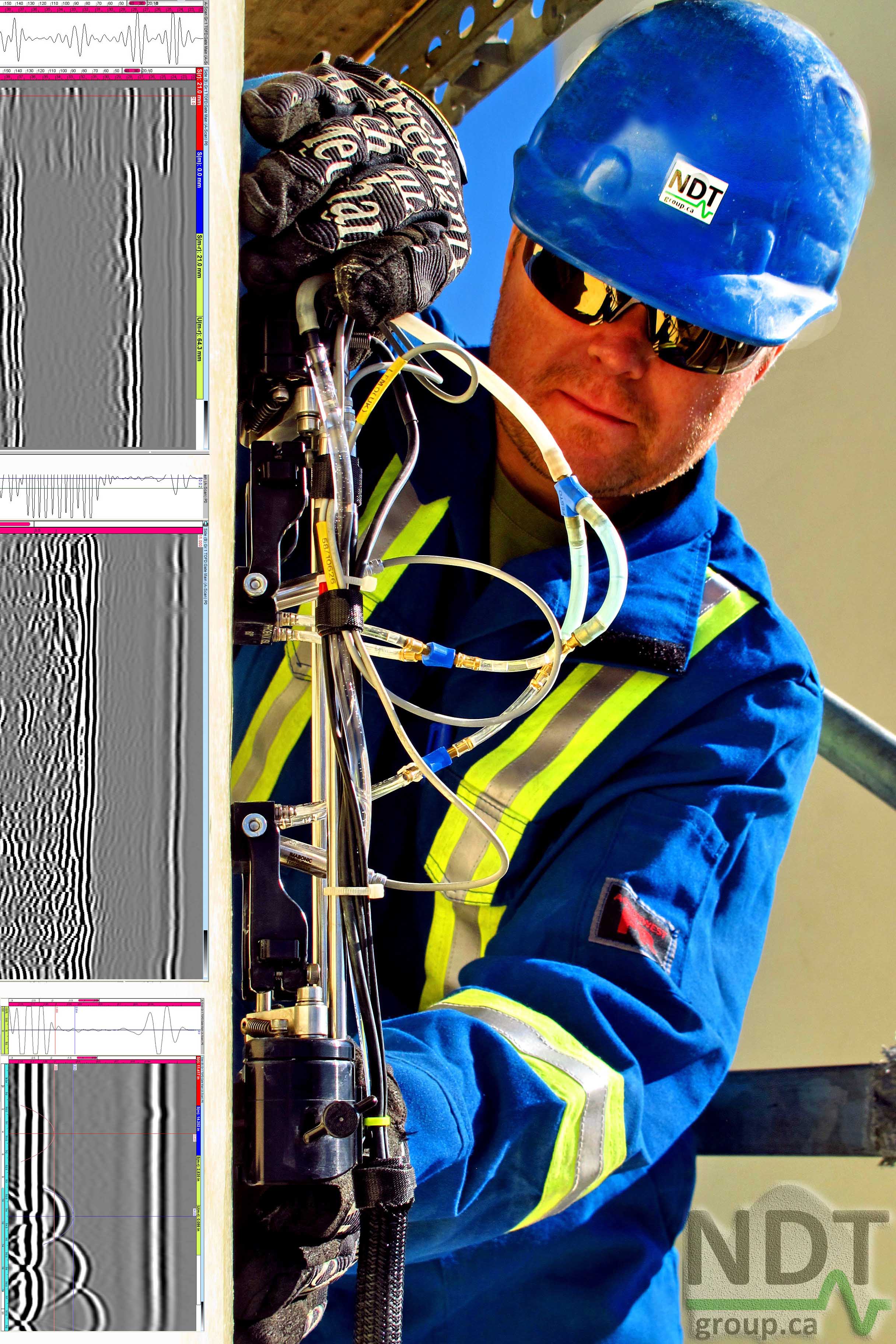 Who we are
NDT Group Incorporated is a Non-Destructive Testing (NDT) and inspection services agency based in Ontario, Canada. Our senior technicians have many combined years of experience in the inspection of oil & gas pipeline welds, petrochemical and refinery installations, pressure vessels and storage tanks. Our testing and inspection services are available for projects worldwide.
---
What we do
We offer the services of experienced technicians with in-depth knowledge of specialized non-destructive testing methods (Advanced NDT). Our people have successfully managed and contributed to projects in nuclear and fossil fuel power generation, petrochemical, forging and marine engineering. Our personnel include level 3 certified technicians who have expertise in Audit & Surveillance services. We currently have technicians certified by the Canadian Government Agency (CAN/CGSB), the Canadian Welding Bureau (Certification CSA Standard W178.1 "Certification of Welding Inspection" CWB), the American Society for Non-Destructive Testing (ASNT) , the American Petroleum Institute (API QUTE - UT Examiner), and certified by the U.K. agencies: TWI Certification Ltd (CSWIP), and Personnel Certification and Non-Destructive Testing (PCN).
---

Our Mission
Our mission is to continue being a recognized leader in non-destructive testing (NDT) and inspection related services, to consistently improve on customer expectations and provide long term value to customers.
---
Vision
Our vision is to provide industry with quality services through the combination of experienced qualified personnel committed to providing customer-focused service and supplying state of the art technology best suited to the applications at hand.
---
Our Company and Personnel:
Certification CSA Standard W178.1 "Certification of Welding Inspection" CWB
Level III certified technicians who have expertise in Audit & Surveillance services
Level III, II, and I technicians certified by the Canadian Government Agency (CAN/CGSB).
Level III, II, and I technicians certified by the American Society for Non-Destructive Testing (ASNT)
Level III and II certified by the American Petroleum Institute (API QUTE - UT Examiner)
Level III and II certified by the American Petroleum Institute (API QUSE )
Level III and II certified by the American Petroleum Institute (API QUPA )
Level III and II certified by the U.K. agencies: TWI Certification Ltd (CSWIP)
Level III and II certified technicians by the Personnel Certification and Non-Destructive Testing (PCN)
---
Company Links