Advanced NDT Technologies provide an innovative solution to many unique and difficult geometries and applications. Services range from ASME code-compliant weld examinations to the detection of in-service defects in of Piping, Forgings, Tanks and Pressure Vessels. Phased Array (PA), Time-of-Flight Diffraction (Tofd) and other Advanced Techniques are valuable tools that have great benefit. Our specialty is complex geometries and Advanced PA and Tofd.
---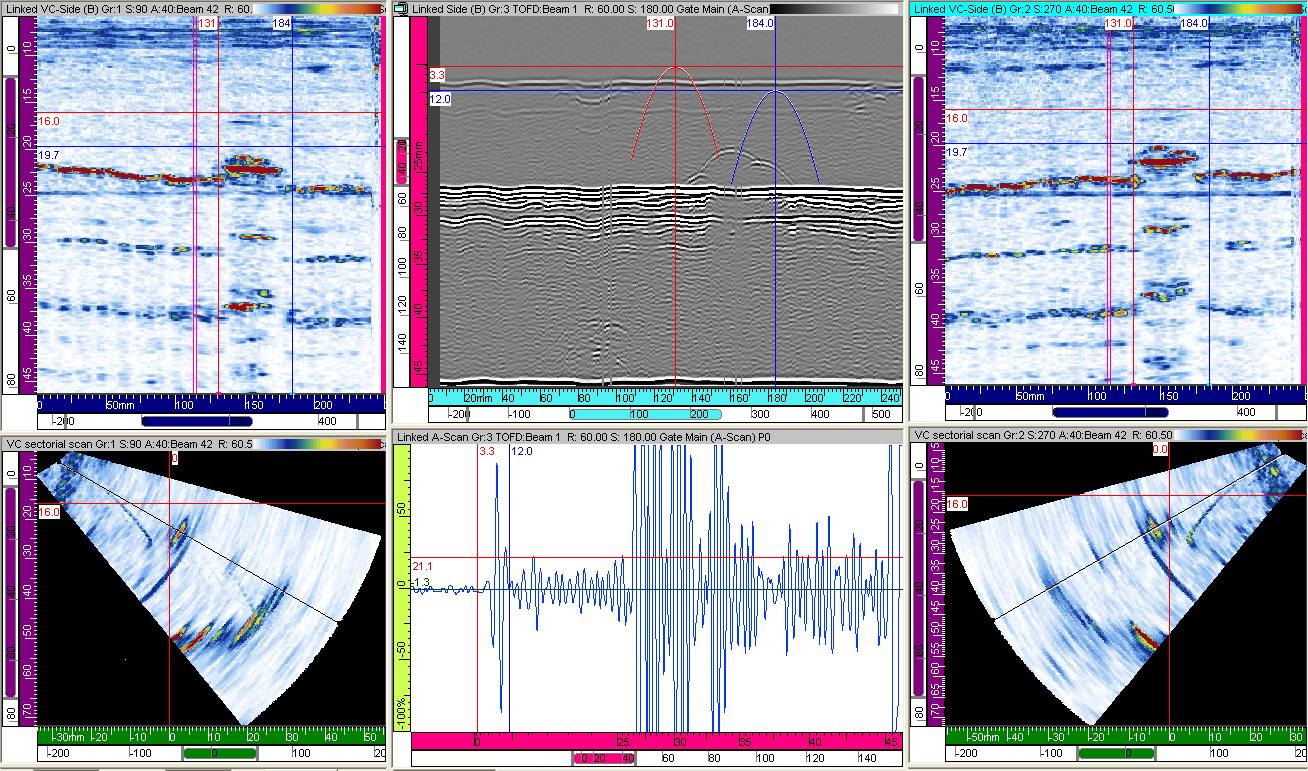 ADVANCED UT – PA - TOFD
ASME Code Compliant PA & Tofd
Advanced PA of Complex Geometries
Advanced UT Techniques
Crack Detection & Sizing
High Angle LW
Creeping Wave
Stainless Steel and Austenitic Welds
Dissimilar Metal Weld (DMW)
Tank and Vessel Wall Climber
High Temperature TOFD
High Temperature Hydrogen Attack (HTHA)
---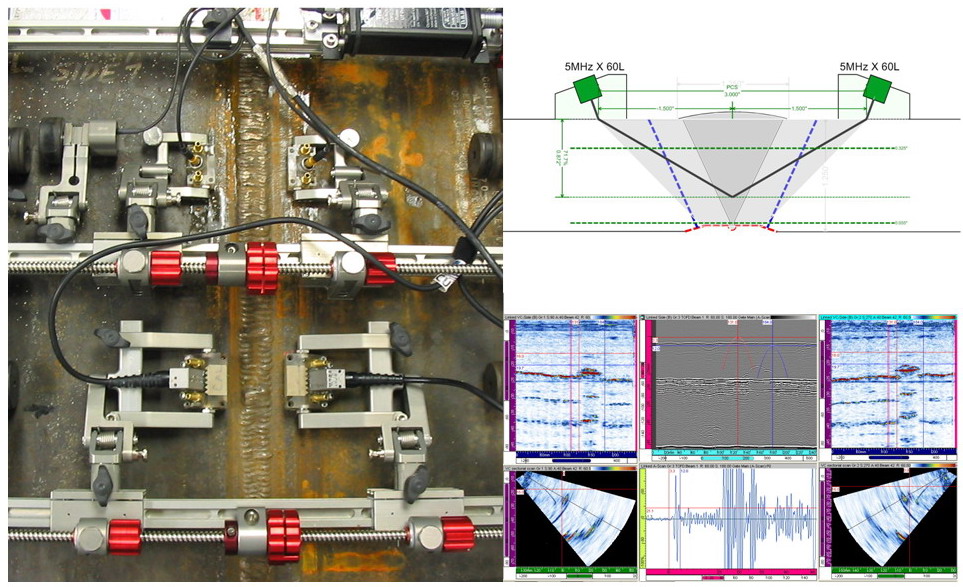 ADVANCED UT–AUTOMATED UT– AUT
Detection and Monitoring of Hydrogen Blistering
Internal and External Corrosion Mapping
Mapping of Laminations and
Corrosion Mapping (Automated UT)
Burst Pressure Calculations for FFS
30"/sec Scanning Capabilities
High Temperature AUT (700°F)
HIC/SOHIC and Welds
Multi-Channel UT
Shear Wave AUT

AUTOMATED UT–CORROSION MAPPING

Automated UT Corrosion mapping can be a valuable corrosion assessment tool providing an image (C-Scan) of the affected area in conjunction with Burst Pressure Calculations (B31.G, MB31G and Effective Area Assessment). AUT in Lieu of Internal Inspections can provide significant cost savings by performing condition assessment safely from the outside even while the equipment is in service. Unnecessary vessel entries can be avoided along with associated hazards and inconveniences of shutting down equipment. This service is valuable for preventive maintenance and is an effective means of detecting problems before shutdown.
---